Elegant and pretentious, sober but never banal, versatile and perfect for every circumstance. By definition, this particular type of women's formal dress  is characterized by a short, sleeveless cut. But over the years designers and creatives have reinterpreted the shape by proposing models ready to satisfy the desires of any woman. If you have just received a wedding. And are already thinking of showing off a total black look. Take a look at our gallery and get inspired by the collections presented for next season. Here are some tips for short black dresses.
The little black dress: a timeless evergreen
It could not have been born from a wise intuition of Coco Chanel, advocate par excellence of refinement. And feminine elegance, the famous "petite robe noir". That is the little black dress suitable for any occasion. This iconic leader reached its peak of success in the 1960s thanks to Audrey Hepburne who wore it in one of her most famous films. And is still an indispensable garment in every woman's wardrobe. The timeless little black dress conveys a meaning of class. And refinement and is ideal whether worn during daytime ceremonies or for evening receptions.
For the 2019 season, Tony Ward has decided to pay tribute to the Twenties by reinterpreting the famous garment with details from that decade: feathers, embroidery and sequins. All enriching a simple tight-fitting dress with a delicate sweetheart neckline. A set of elements that will never be excessive. It will be up to you then to decide which accessories to match according to the imprint you decide to give to your look. It is one of the best tips for short black dresses.
If, on the other hand, you want to aim for a sophisticated look that leaves room for sensuality. Look at the proposed Clisce: the strictly total black dress has a deep neckline on the back, embellished with a seductive corset-like weave, while the shoulders remain uncovered. To complete and make the outfit even more refined are the embroideries with floral motifs on transparent tulle that cover the upper part of the decollete, creating an intriguing see-through effect.
Asymmetrical lengths for every occasion
Black is undoubtedly the color par excellence for all those more. Or less formal events that take place in the evening , and so as soon as you read about your wedding invitation that the ceremony in which you will participate will take place just after sunset, the choice to wear Dark-toned black dresses seemed obvious to you!
It is also true, however, that for evening receptions it is often used to wear long, if not very long, dresses. While as we have already seen the "little black dress" is by definition a short ceremony dress . Does this therefore mean completely abandoning the idea of wearing this type of dress? Absolutely not! It is one of the best tips for short black dresses.
The best high fashion houses in fact offer us perfect solutions suitable for every occasion. As in the case of the Italian designer Carlo Pignatelli . In the collection presented for 2019, the designer offers his customers the opportunity to exhibit a refined. And decidedly chic look , offering a delightful black short mini-dress, enriched with layers of voile in the same shade that glide softly along the figure, veiling the legs.
Even the famous Delsa brand has used the same trick to enhance a sensuality created by veiled fabrics: here we find models where the tulle skirt is asymmetrical. And with a wheel cut, which emphasizes the volume, while the bodice remains adherent to emphasize the life point.
Let's swing with the full skirt!
Who has never dreamed of dancing? And going wild at the swing pace wearing one of those sparkling little dresses typical of the forties? Certainly, some brands like Innocentia and Halston Heritage have thought of you! In their latest collections. It is easy to see how the much-known short dress has taken on more carefree. And lively looks with lively models from the wheel skirt. With a tulle mini-dress like the one Innocentia offers us. Your outfit will be impeccable and gritty. Perfect for a wedding reception to the rhythm of music and wild dancing!
From the more sober but decidedly sophisticated look are the models that the famous Halston Heritage brand has shown for 2019: here the designer has focused all his attention on the search for precious. And luxurious fabrics, which he then decided to play down using them in creating elegant ceremonial dresses with half-wheel. Or full-wheel skirts.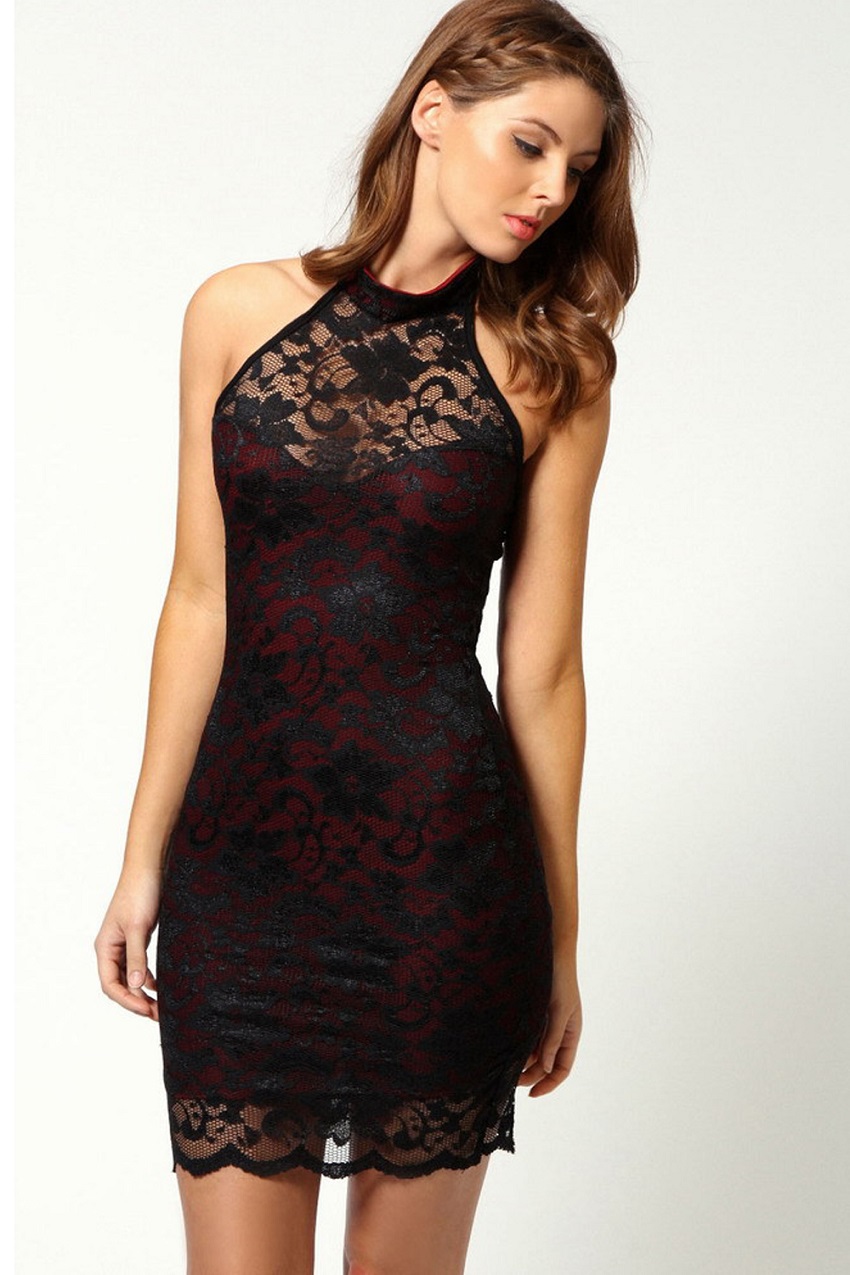 The class that certainly distinguishes these dresses is given by the particular fineness of the sartorial cuts. Which interpret a completely innovative version of the full-length skirt, formed by asymmetrical lengths and wavy lines. It is one of the best tips for short black dresses.
Wearing a black wedding dress to attend a wedding ceremony is a choice of class and good taste. Although according to some customs a wedding guest should never dress in dark colors. As we have shown you with the models proposed in this gallery, by choosing a black dress you will arrive at your friend's wedding with a sophisticated look. And up to the event. And to complete a gritty outfit and let it be remembered how about combining a nice pair of elegant shoes with bright colors?
About Author